Volca Eurorack Mounting Kit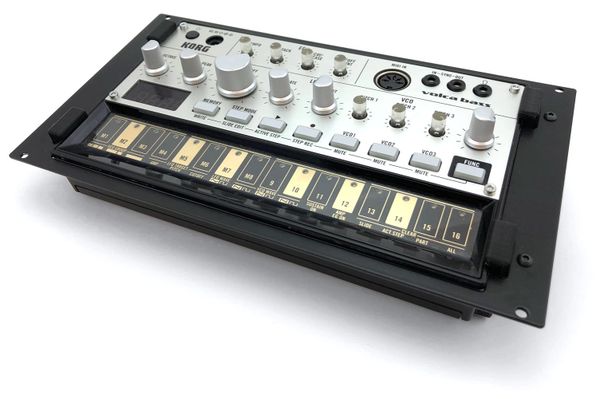 Volca Eurorack Mounting Kit
Ever wished you could put a Volca into a Eurorack case?  Well, here's your chance.  This nifty kit allows a Volca to be secured to the rails of a Eurorack case.  

NOTE:  Before purchasing, ensure that your case rails are narrow enough to allow a Volca to fit.  Using your hands, place your Volca into your case until the Volca is within .3" (8 mm) of being flush.  If you can get your Volca this far into your case, then the KVgear Volca Eurorack Mounting Kit will work for your case.
46 HP wide
Includes all hardware necessary to attach a Volca to the frame.  Hex key Allen wrench is also included.
Frame is 16 gauge steel with industrial black powder coat paint.

Support brackets are thick plastic.
You must supply the screws to attach the frame to your Eurorack case.
See the instruction video on our Downloads page.