Vixen Power Hub FX Cable, 2 pack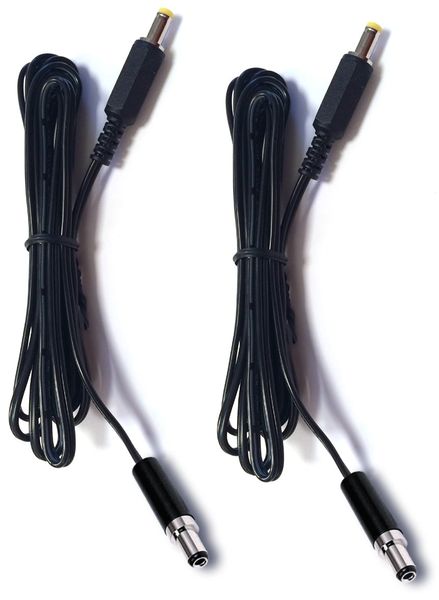 Vixen Power Hub FX Cable, 2 pack
Connect effects pedals or other devices to the Vixen power hub, or connect a multi-tap power brick to a Volca.  This cable reverses the Vixen 9 VDC center positive output to provide center negative power at the 5.5 x 2.1 mm tip. Check your pedal specifications to determine the barrel size, voltage and polarity that it needs
Specifications:
Polarity reversing

Length 6' (1.8m)

Tip A: 4.75 x 1.7 mm

Tip B: 5.5 x 2.1 mm

Connecting the wrong voltage or polarity to your effects pedal can cause damage or failure.  KVgear is not liable for damage if you connect a power cable to a device that is not designed for 9 volt DC center negative power.

NOTE:  NOTE:  The Vixen power hub is essentially a daisy chain cable incorporated into the printed circuit board.  In many cases the hub can be used without experiencing ground hum noise.  But in some circumstances, one or more devices in the chain cause noise due to differential ground voltage.  There are many solutions to ground hum noise outlined in the troubleshooting procedures in the FAQ.  One simple solution is to use an audio isolation cable on the synth (or synths) that are causing the noise.  We have found that the PAC SNI-1/3.5 cable does a great job at a reasonable price.  By ordering the Vixen, you agree that you are aware of the risk of ground hum and that responsibility for troubleshooting will be yours.  KVgear is happy to offer advice, but we cannot accept returns due to ground hum.