Vixen Power Hub Cable, 4 pack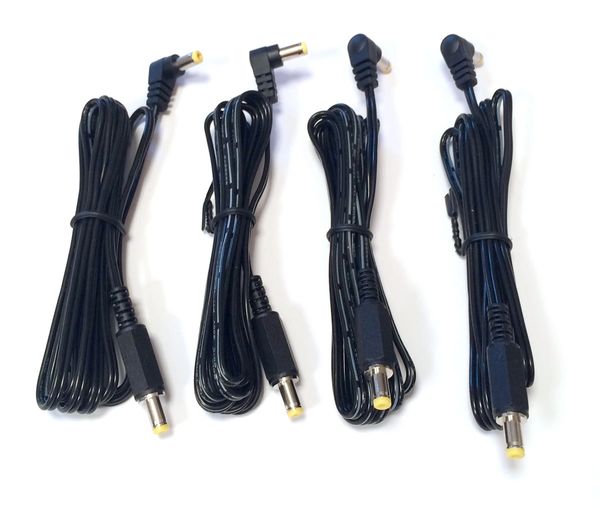 Vixen Power Hub Cable, 4 pack
Connects your Korg Volca or other item on the compatibility list to the Vixen mixer power hub. Length is 6' (1.8m) each. A straight connector on one end allows for connection to the tightly packed Vixen power hub. A right angle connector on the other end positions the cable away from the Volca top panel, eliminating clutter and leaving more room for you to perform.
NOTE: The Vixen power hub is essentially a daisy chain cable that's been incorporated into the printed circuit board. In most cases the power hub can be used without experiencing ground hum noise. But in some circumstances, one or more devices in the chain can cause noise due to differential ground voltage. There are many solutions to ground hum noise outlined in the troubleshooting procedures in the FAQ. One simple solution is to use battery power. Fortunately, the Vixen can power itself and all connected devices using its onboard AA batteries or an external battery pack. This will allow for the ultimate in noise-free operation. By ordering the Vixen, you agree that you are aware of the risk of ground hum and that responsibility for troubleshooting will be yours. KVgear is happy to offer advice, but we cannot accept returns due to ground hum. [This paragraph added Jan. 30, 2018]
This cable will ship with no additional shipping cost when combined with any other KVgear order. If this cable is ordered by itself, KVgear will notify you of the shipping cost that needs to be paid.

Compatible devices are:
ARP ODYSSEY

CLIPHIT

electribe,

electribe sampler

KAOSS PAD KP3+

KAOSSILATOR PRO+

KR mini

KROSS

microKORG XL,

microKORG XL+

microSTATION

minilogue

monologue

monotribe

MS-20 mini

Pitchblack Pro

RK-100S

tinyPIANO

volca bass, beats, fm, keys, sample, sample OK GO edition, kick

WAVEDRUM Global Edition, WAVEDRUM Mini