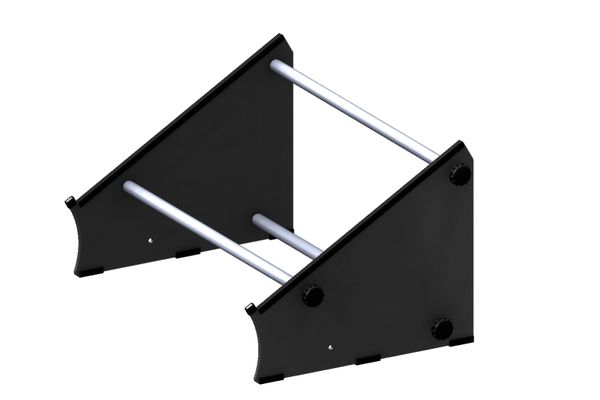 Utility Stand XL1
The KVgear Utility XL1 can raise a keyboard, large synth module or mixer above a desk.  There's enough room underneath for a computer keyboard (with room for your hands to type), small mixer, small synth, looper, or several FX pedals.

The length of the stand is ideal for 37 and 49 key synths.  If you want to support a 61 key synth, get in touch with me and I'll substitute longer connecting rods for an extra $10.
If you use the Utility XL1 with shorter connecting rods (no extra charge), you can place it backwards on a desk and put rack-mount gear on it.

Compatible with: Analog Keys, Sub37, P6/OB keyboard

Features:
Sleek and unobtrusive with a minimum footprint
Rubber feet and cradle lining for stability and to prevent squeaks
Each synth can be removed from the stand without affecting the others
20.0" wide x 14.3" deep.  Gear support edge on each side panel is 14.9" deep.
Lightweight
Effortless tool-free disassembly



Worldwide shipping available!