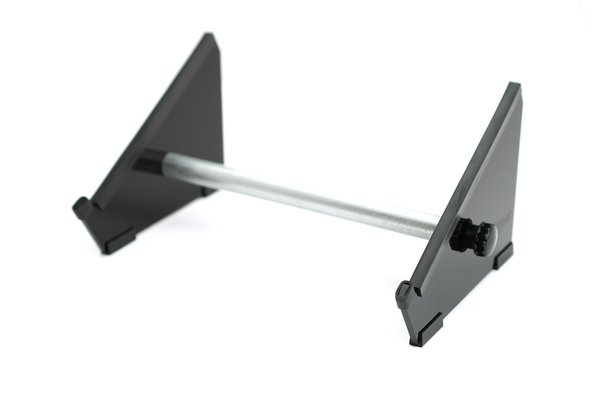 Utility Stand M1
KVgear Utility Stands can hold just about any small to medium sized piece of electronic music gear. They come in several sizes and are ideal for Elektron, Push, Electribe, drum machines, small mixers, small keyboards, desktop synths, iPads and tablet computers. They can even hold modular skiffs! Add the Expansion Shelf to the Utility L1, L2 and XL1 if you want to hold small items. See the KVgear Stands Summary for detailed information.
Utility M1 holds:
Elektron
Modular skiff
KVgear Expansion Shelf Medium

Features:
Sleek and unobtrusive with a minimum footprint
Rubber feet and cradle lining for stability and to prevent squeaks
Each synth can be removed from the stand without affecting the others
Lightweight
Effortless tool-free disassembly



Worldwide shipping available!