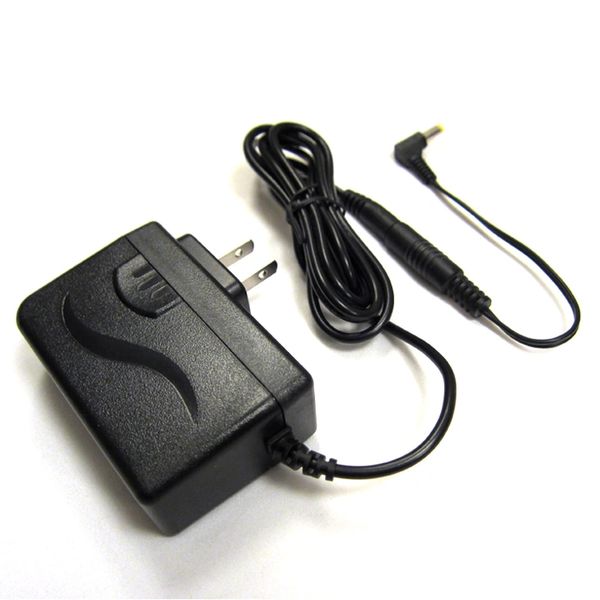 PS-1 Power Supply
The PS-1 a high quality replacement for the Korg KA350 and 9V600MACPP power supply and is compatible with dozens of Korg products.  The PS-1 has features that set it apart from all other power supplies on the market.  It has more current capability, making it ideal for use with the KVgear DC-5 daisy chain cable.  Its sideways housing uses less space on a power strip.  A right angle barrel connector places the power wires away from the Volca top panel, minimizing clutter and barriers to performing.  And it's a LOT less expensive.

Why buy from KVgear?
Guaranteed fit.  Guaranteed performance.  Guaranteed quality.  (3 year free-replacement warranty on manufacturing defects)
Other than Korg, we have the longest history of providing Volca power supplies to musicians around the world.
We're a tiny company of synth fanatics dedicated to providing products tailored to the needs of electronic musicians.
Specs:
    output:  regulated 9 VDC, 2000 mA, center positive
    input:  50/60 Hz, auto-switching between 100 and 240 VAC.
    length = 66 inches = 1664 mm
You might have noticed that current capability is slightly higher than the KA350.  That doesn't mean it's going to fry your delicate Volcas.  The Volcas will only pull as much current as they need.  Since current isn't pushed by the power supply its excess current capability will go unused.
The KVgear PS-1 power supply and DC-5 daisy chain cable use barrel connectors that are the same size as the Korg KA350.  This makes them compatible with the following.
ARP ODYSSEY
CLIPHIT
electribe, electribe sampler
KAOSS PAD KP3+
KAOSSILATOR PRO+
KR mini
KROSS
microKORG XL, microKORG XL+
microSTATION
minilogue
monologue
monotribe
MS-20 mini
Pitchblack Pro
RK-100S
SQ-64
tinyPIANO
All Volcas, including Mix
WAVEDRUM Global Edition, WAVEDRUM Mini
For more information, including assembly instructions and gear fit-check, see our YouTube channel and Downloads Folder.