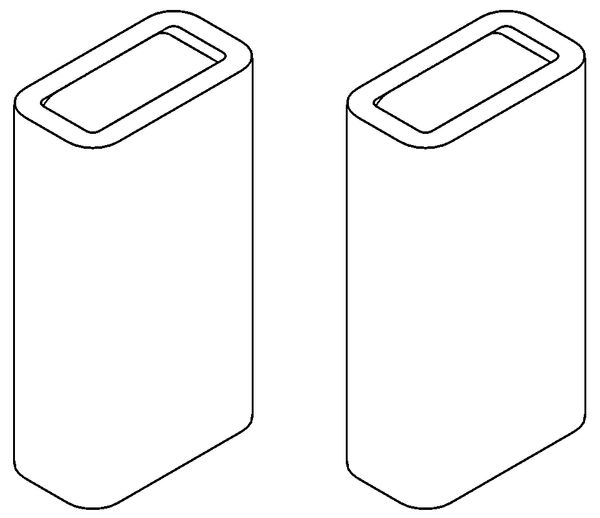 Hook Extender (pair)
In  rare circumstances, a piece of gear with an angled front face might slip over the tab hooks on a KVgear stand.  This sometime happens with the Roland RC-202, RC-505, and original set of Roland Aira synths:  TR-8, MX-1, TB-3, VT-3.
To install, simply pull off the rubber trim on a hook tab on your KVgear stand, then push a Hook Extender onto the bare hook tab.  The Hook Extender will naturally be a little flexible.  Although not required, you may use superglue (cyanoacrylate adhesive) to permanently affix the Hook Extenders to a stand.
Compatible stands include:

Adapt L1, L2
Boo-1, -2, -3

EDS-1K, -2, -3, -UX, -LA
Stiletto Angled
Utility M1, M2, M3

Volc 45-2, -3, -4

Gear Rail angled arms

SubPiggy angled arms