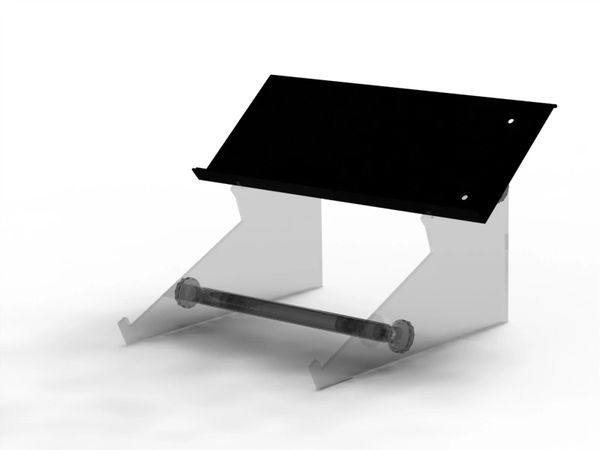 Expansion Shelf, Medium


Make your setup look great and feel great by organizing with KVgear. Our stands are sleek, compact and sturdy. They position gear ergonomically and provide room for cable access. We combine innovative design, quality materials and precision manufacturing to make stands that you can count on.
The Expansion Shelf Medium is an accessory for use with any of the following KVgear stands.  It fits:

Utility M2 (on either or both tiers)
Stiletto Stand Flat and Angled
Utility M1
Boo-2 upper tier (hangs off back edge by 1.9")
Boo-3 upper tier (hangs off back edge by 1.9")
Captive EK2, Captive EK3
The shelf holds multiple small items such as the VT-3, TB-3, Volcas, Boutique, fx pedals, smartphone, tablet, small drum machines or synth modules.  Durable black powder coat paint protects all surfaces of the shelf.  
Dimensions ( Width x Depth x Height)
inches: 13.4" x 6.0" x 1.0"
   mm: 340 x 153 x 25