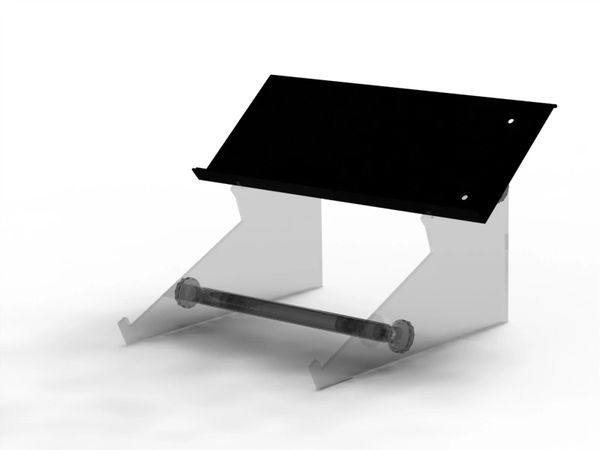 Expansion Shelf, Medium
The Expansion Shelf Medium can be placed on many KVgear stands to hold small pieces of gear.  It fits:

Adapt L1, L2 all tiers
Upper tier on EDS-1K, EDS-2, EDS-3
Boo-1

Boo-2 or Boo-3 upper tier (hangs off back edge by 1.9")
Captive EK2, Captive EK3
Stiletto Stand Flat, Stiletto Stand Angled
Utility M1, M2, M3 all tiers
Volc 45-2, -3, -4 upper tier only
The shelf holds multiple small items such as the VT-3, TB-3, Volcas, Boutique, fx pedals, smartphone, tablet, small drum machines or synth modules.  Durable black powder coat paint protects all surfaces of the shelf.  Just to be clear, the Expansion Shelf is NOT a stand.  You'll need to buy a stand to hold the shelf.
Dimensions ( Width x Depth x Height)

inches: 13.4" x 6.0" x 1.0"
   mm: 340 x 153 x 25   
For more information, including assembly instructions and gear fit-check, see our YouTube channel and Downloads Folder.