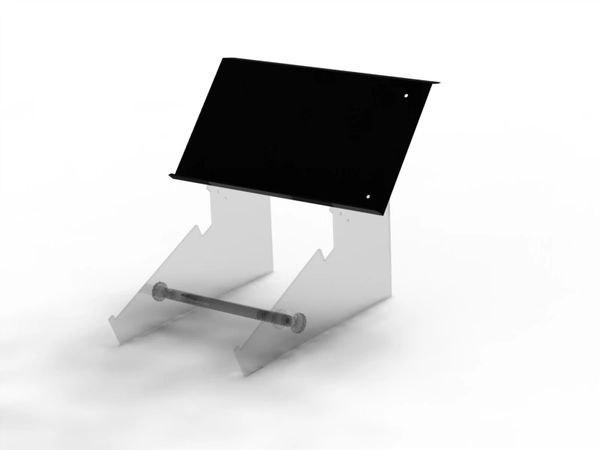 Expansion Shelf, Large
T

he Expansion Shelf Large is an accessory for use with any of the following KVgear stands.  It fits:
Utility M1
Utility L1
Utility L2 (both tiers)
Utility XL1
The shelf holds multiple small items such as the VT-3, TB-3, Volcas, Boutique, fx pedals, smartphone, tablet, small drum machine or synth modules.  Durable black powder coat paint protects all surfaces of the shelf.    
The shelf can be flipped so the angled front lip is pointing upwards for use with a VT-3 or TB-3, or the square front lip can be flipped upwards for use with non-Aira gear.
Dimensions ( Width x Depth x Height) 
inches: 16.5" x 9.0" x 2.0"

mm: 419 x 229 x 51