EDS Upper Expander Cradle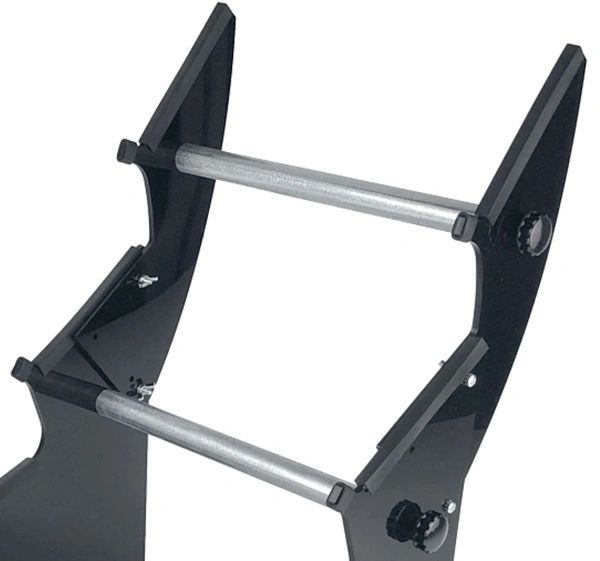 EDS Upper Expander Cradle
Make your setup look great and feel great by organizing with KVgear.  Our stands are sleek, compact, sturdy and made in the USA.  They position gear ergonomically and provide room for cable access.  We combine innovative design, quality materials and precision manufacturing to make stands you can count on.
---
Adds an extra tier to the top of the EDS-2 or EDS-3.  Also fits on any stand that has holes for Adapt Wings.  Includes two cradle arms, mounting hardware, steel connector tube, threaded knobs.

Can hold:

Behringer Cat, K-2, Model D, Neutron, Pro-1, Wasp Deluxe
Moog DFAM, Mother 32, Subharmonicon
Radikal Technologies Delta CEP A (not verified)

Other gear such as Boutiques, Volcas, skiffs and Crave are NOT recommended for use on this expander.

For more information, including assembly instructions and gear fit-check, see our YouTube channel and Downloads Folder.