Captive EK3 Narrow Stand for Elektron Synths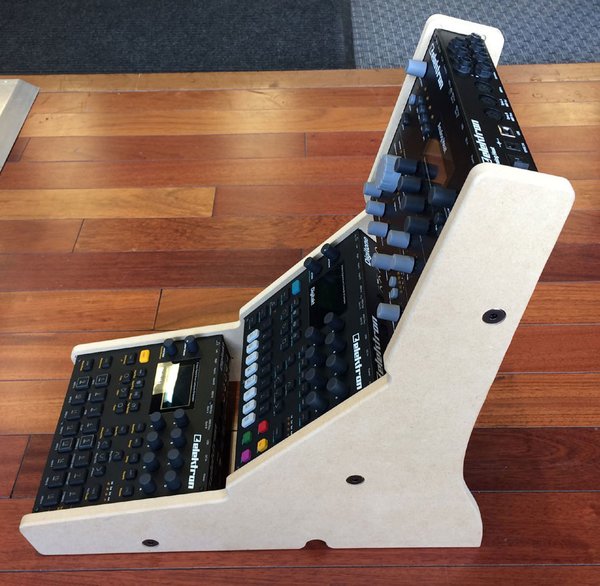 Captive EK3 Narrow Stand for Elektron Synths
KVgear Captive stands have precision milled pockets to keep your gear extra stable during use. This makes the stand easy to transport or move around your studio.
Fits three Digitakt, Digitone, or Heat only
Attractive and ergonomic design

Synth spacing provides hand room during performance

Plenty of room for rear panel cable access

Tough steel connectors

Notches on bottom for cable routing

MDF side panels can be left as-is or you can paint them
Rubber feet for secure positioning
Assembled size (D x H x W)
17.73" x 17.61" x 9.26"

450 mm x 447 mm x 235 mm
Worldwide shipping available!