Adapt Wings (standard height)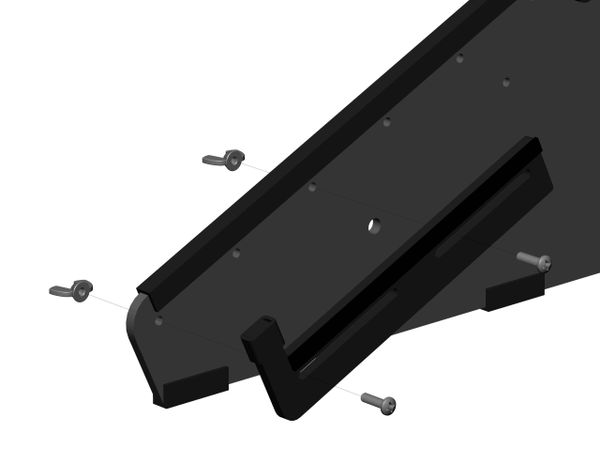 Adapt Wings (standard height)
Most KVgear stands are adaptable and expandable so they can grow along with your setup.  Options include Adapt Wings, various lengths of connector tubes, threaded connectors rods, stand risers, and shelves.
Adapt Wings can be used in either of two ways:  1) to allow more gear to be held on a tier of Adapt L1 and L2, or  2) to support gear that hangs over the back edge of a stand.  Compatible stands include:
Adapt L1
Adapt L2
Boo-2
Boo-3
Utility M1
Utility M2
Utility M3
Volc 45-2
Volc 45-3
Volc 45-4
EDS-1K
EDS-2
EDS-3

This kit includes:
Two Adapt Wings.  Standard height.
Package of screws and wing nuts for securing the hooks to the stand
CAUTION:  Use of Adapt Wings to support gear hanging over the back edge can lead to instability.  The user must ensure that the stand is loaded so it will not tip backwards, especially if the gear on the bottom tier is removed while overhanging gear on the top tier is still in place.